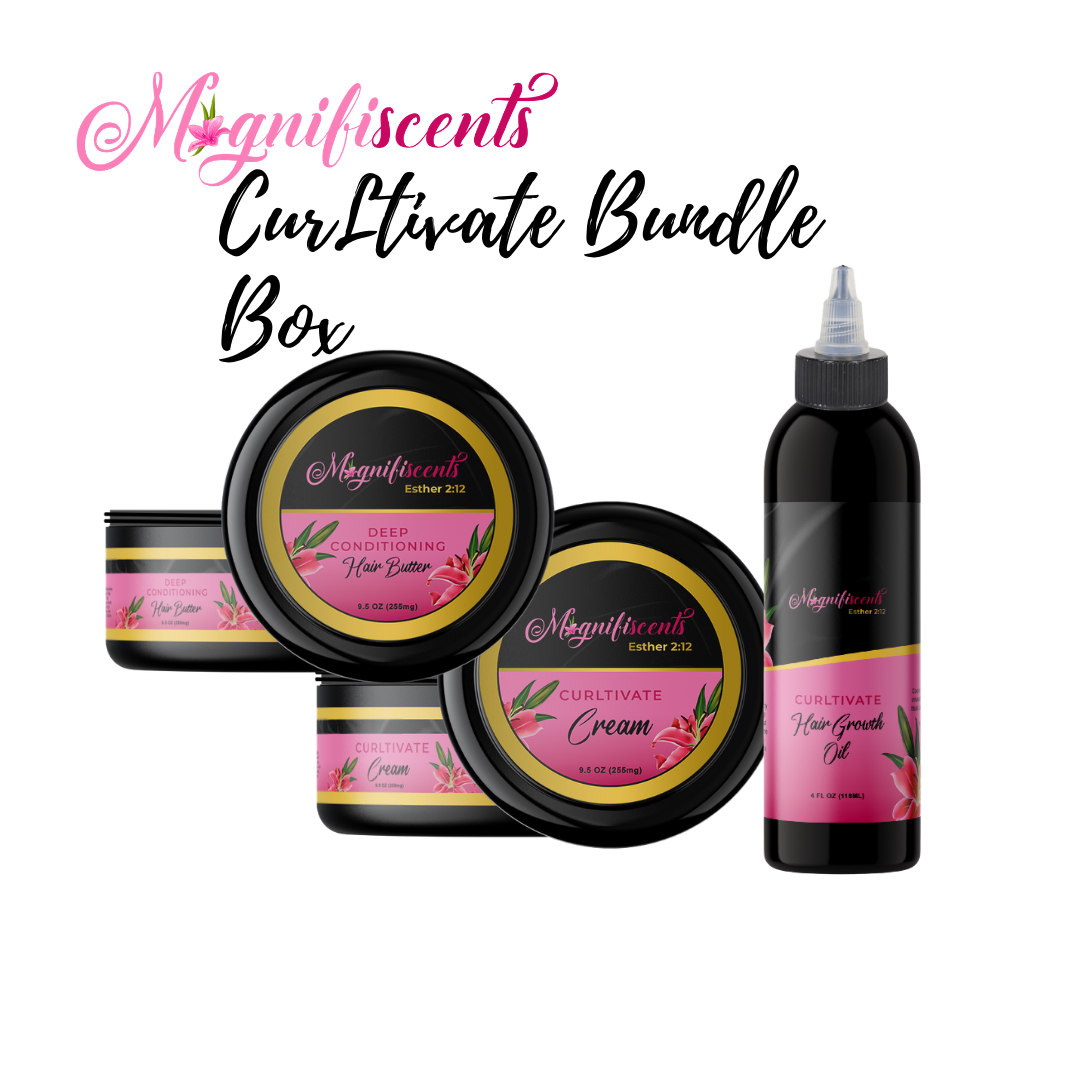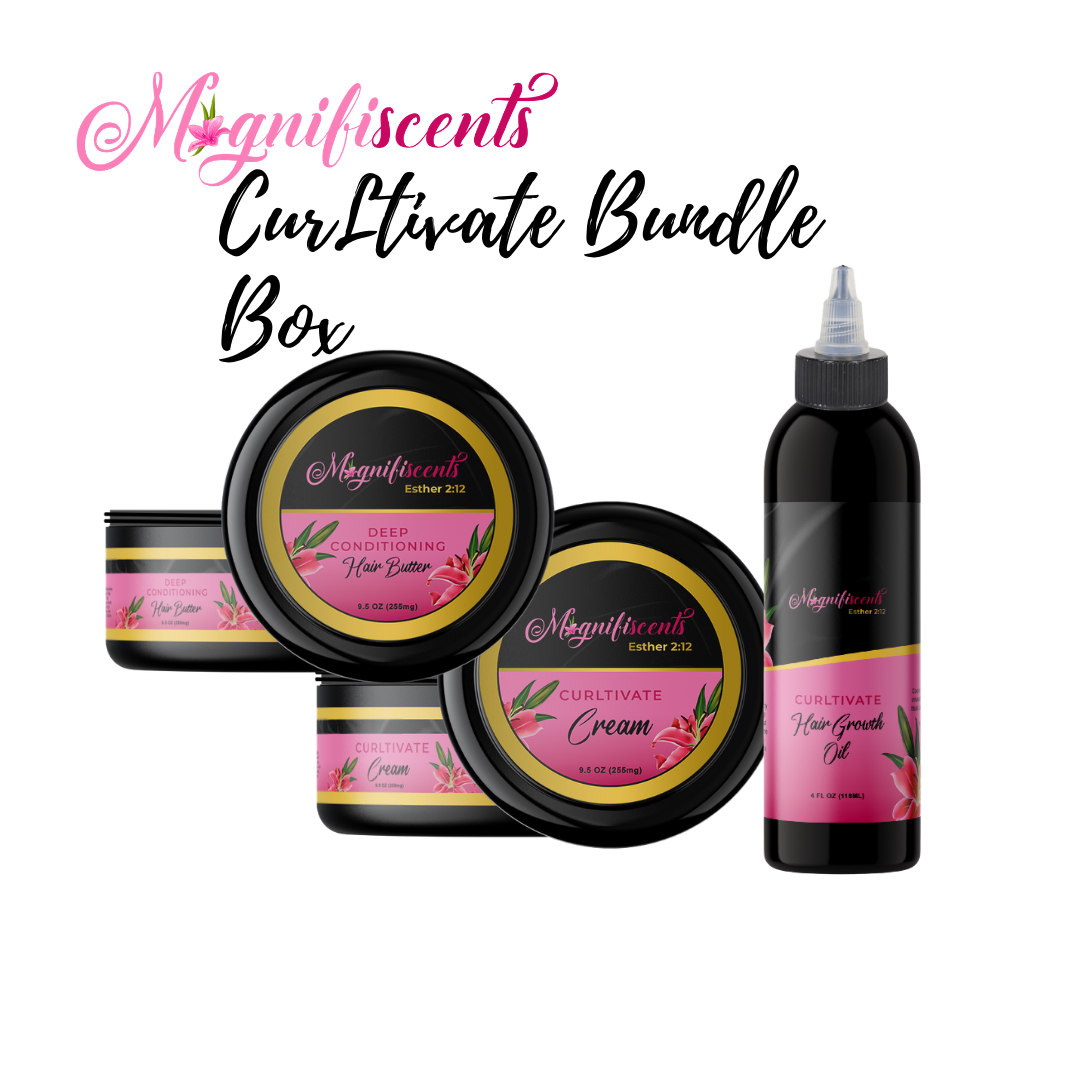 Sale price
$70.00
Regular price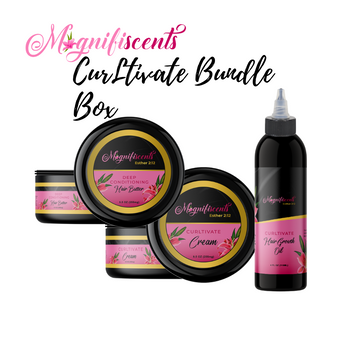 CurLtivate Bundle Box
Sale price
$70.00
Regular price
Our CurLtivate Bundle Box is the ultimate package to nourish your hair. In this box the customer will receive a 4 oz Hair growth oil, 9.5 oz Deep Conditioner and our beloved and best selling CurLtivate Cream. Every ingredient in each item has been hand picked and researched to cater to your hair care needs. Our priority is the health of your hair! For that reason we have selected oils, butters, essentials and more that are nutrient dense and great for your strands! Read best use instructions below and enjoy your luxury hair care items!
-This box does not include them CurLtivate Shampoo Bar-
Tips for best use: Shampoo your hair with your favorite shampoo
-Make sure your hair is still saturated with water and use deep conditioner (see instructions on package for details)
-Apply Hair Growth Oil on scalp after conditioner has been rinsed. Oil can also be applied to your ends!
-Style using our CurLtivate Cream! You can add a bit of Hair Growth Oil to your finished look to add shine!